Blueberry Wheat Ale
was the second kit I have purchased in recent months at
Beer & Wine Hobby
. My girlfriend had wanted to brew a fruit beer for a long time, I didn't have any brilliant ideas about how I wanted to make a fruit beer, so I purchased the kit. That we were able to brew the beer together like when we first started brewing was a nice touch as well.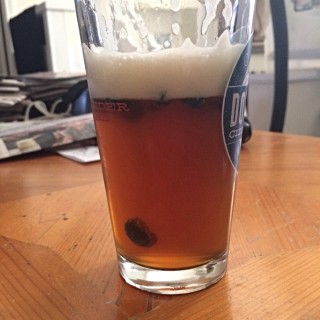 The blueberry garnish is what makes the beer. 
Recently at Fenway Park I had
Wachusett Blueberry
for the first time in a long time. It was an opportunity to compare and contrast a prominent, local blueberry beer with the homebrew kit.